Pleasanton Computer Repair
Computer repair, support and solutions. Our certified technicians can troubleshoot and resolve computer related issues fast! Our on-site computer repair locations include: Pleasanton, Dublin, San Ramon, Livermore and the surrounding area.
Service Options
> On-site Hourly Service
> Pickup, Repair & Delivery
> Online Remote Diagnosis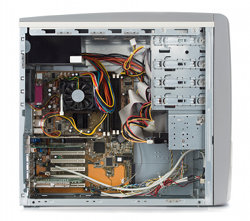 Computer Repair & System Diagnostics
Advanced Diagnostics available to find issues and faults related to your computer. We will analyze your computer system and find the best resolution to repair and resolve issues. Fast on-site computer repair services available in and around Pleasanton California.
System Crash Recovery and Repair
Recover and repair your computer from an unexpected crash! Our technicians use advanced computer repair and troubleshooting techniques to help revive your system. We also provide Data Recovery services to recover important data from a failed or crashed computer. Available in and around Pleasanton, CA.
Troubleshooting and Support
Leave the technical troubleshooting work to us! We offer troubleshooting and support services for small businesses in the Tri-Valley area. Fast support with our Remote IT services which help us conveniently diagnose and resolve IT related issues over the internet using a Secure 128-bit SSL connection.
Hardware Replacement and Repairs
Replace bad or malfunctioning hardware in your computer. Our technicians will find the right hardware, install and configure the devices so you don't have to! Upgrade Hardware components, System Memory, Hard Disk Storage, Video, Networking Devices and more. Drop-offs available in Pleasanton, CA.
Get Help Now!
(925) 484-8324
Call Now For Fast Assistance!
Frequently Asked Questions
Is my computer repairable online?
Remote computer repair is available at your convenience. If you are able to reach are website, we are able to assist you!
>Remote IT Services
How long do computer repairs take?
Typical turn around time for P.R.D. is 72 hours, expedited service is also available with an additional fee. On-site services are available for fast support. Drop-offs available in Pleasanton.
What are my Service Options?
Our service and support options include: On-site Hourly Rate Support, Pickup Repair & Delivery, Online Remote Diagnosis & Repair and Drop-offs in Pleasanton, CA.
Computer Repair Process
We will initially diagnose your computer system over the phone, and dispatch one of our certified technicians to quickly assist you. We also have a Pickup, Repair & Delivery service available with fast turn around times!
Fast, Affordable Repairs
Our certified technicians will analyze and repair your computer with fast turn around times. We also can diagnose and resolve issues with our
> Remote Support Services.
Data Loss Prevention
Get your important files and data back! If your computer has suffered a crash, we offer specialized repair services to recover your files, and repair your computer back to its working condition.