Virus Removal Services
Remove an unwanted virus, malware, spyware, worms, bugs and any other malicious software that may be harming your computer. Keep your system safe and secure by removing viruses and optimizing your system.
Fast Removal starting at $149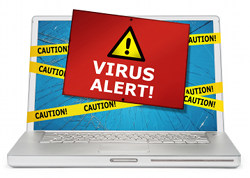 Virus, Malware, Spyware Removal Benefits
Pickup/Delivery
$189
Includes:
Virus Removal
Pickup, Repair & Delivery
Computer Hook-Up
Online
Call
Includes:
Virus Removal
Fast Online Removal
* Must have internet connectivity on infected system
Pricing Options & Rates
Protect Your Identity
Your sensitive information may be at risk by having malicious software or viruses invading your computer and privacy. Our virus eradication experts use advanced techniques and go beyond running virus scans to ensure viruses are completely removed.
Security Analysis Check
Help secure your computer from viruses, malware, adware and other forms of malicious software. We can provide anti-virus solutions to help protect your computer, personal data and privacy. Our advanced security check will scan your computer and networks for potential security risks.
Remote Virus Removal
We can provide instant Remote Virus Removal with our 100% Secure software. We can remotely connect to your computer and assist you in removing a virus while you sit back, watch and relax. You must have a valid internet connection. Payments are made securely through PayPal!
What's Included?
Virus Removal Check List
Included
Click Here for Remote Virus Removal
In-Depth Analysis Procedures and Techniques
Computer System Security Check and Analysis
Firewall Setting Configuration and Anti-Virus Software Updates
System Updates and Security Patches Installation
Service Request
Tri-Valley & Bay Area Virus Removal
Call Now For Fast Assistance!
(925) 484-8324