Data Backup Solutions
Prevent data loss by backing up your important data and files! Hard drive disks can fail, which can cause corruption and lead to data loss. Our backup solutions can help prevent data loss by backing up your data to an external storage media, and also with our online backup service!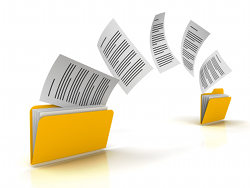 Data Backup Options
In-Shop
$79
Includes:
Data Backup
(Up to 25GB)

*Storage Media Not Included
Pickup/Delivery
$89/h
Includes:
On-Site Data Backup


*Storage Media Not Included
Online
$59
Includes:
Remote Backup
(Per 10GB)

*Storage Media Not Included
Pricing Options & Rates
Automated Backups
Automate backups to run every so often with our remote file backup solutions. Backup solutions are made and remotely transferred to your secure server or storage mediums.
Weekly and Monthly
On-Site Backup Solutions
Backups provided on a weekly and also monthly basis. Protect your company files from data loss and other dangers that can cause you to lose valuable data. We will run backups and make sure your data is protected.
Remote Backup Solutions
Our certified technicians can remotely back up your data offsite to your external media, computer or other secure source or device. We can offer daily, weekly or monthly solutions to ensure your data is protected!
Service Request
Tri-Valley & Bay Area Data Backup Services
Call Now For Fast Assistance!
(925) 484-8324