Laptop Repair Pleasanton
We offer support and repair services for laptops and netbooks. Our dedicated technicians can assist you in troubleshooting and resolving technical related issues you may be experiencing with your mobile devices. Check below for all of our laptop services.


Call (925) 484-8324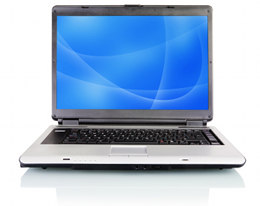 Laptop Virus Removal
Remove viruses, malware, spyware or other malicious software from your laptop! We also provide a fast and convenient remote virus removal service. (Must have a valid internet connection for remote support)

> Virus Removal Services
Laptop Hard Drive Disk Replacement
Replace your existing hard drive or upgrade to a new one! We can find the right hard drive for your computer and also install it to ensure it is properly working and functional.
Call Us Today!
Laptop Memory Upgrade Speed Boost
Upgrade your laptops memory and speed up program loading times! We can find the right memory for your laptop computer to help boost performance and usage speeds.
Call Us Today!
Laptop System Restore
Restore your laptop to its factory state. We offer solutions to backup your data, restore your operating system and also restore data.
Laptop Wireless Networking
Configure your laptop computer for access to a wireless enabled router. Create and secure a wireless connection using your existing internet connection. (Hardware not included)
Call Us Today!
Service Request
1257 Quarry Ln Ste 105
Pleasanton, CA 94566
Call Now For Fast Assistance!
(925) 484-8324