Data Recovery Services
Recover data from a system crash or malfunctioning computer. Our certified technicians analyze and use our advanced data recovery techniques to recover files from a corrupted or malfunctioning hard drive. Let us assist you today in helping recover your important data and files.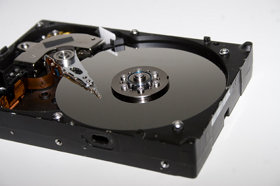 Recovery Options
In-Shop
$199
Includes:
Data Recovery

(Up to 30GB)

*Storage Media
Not Included
In-Shop
$349
Includes:
Data Recovery

(Up to 75GB)

*Storage Media
Not Included
Pricing Options & Rates
Recover Lost Data
Our certified experts can diagnose hard drive disk problems, and also use advanced techniques to recover data from a failed, corrupted or damaged hard drive disk! Recover and restore your files today with our Data Recovery Services!
Email Recovery
Recover lost emails from a server or client. Our technicians can recover email from your ISP, Microsoft Outlook client and also from a crashed email server. Emails can also be backed and restored once they have been recovered.
Data Restoration
Once data has been recovered, we will restore the data to a storage drive to another computer system. Recover and Restore your data fast and easy with Data Recovery and Restoration solutions!
(Storage device not included)
Service Request
Tri-Valley & Bay Area Data Backup
Call Now For Fast Assistance!
(925) 484-8324