Computer Tune-Up
Speed up your computer by optimizing the system performance. Your system may be cluttered and slowed down due to unwanted software and start up procedures. We will analyze, fix and update your system for optimal performance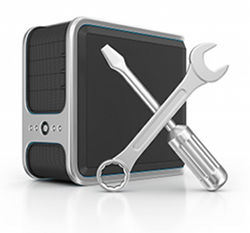 PC Tune-Up & Computer Optimization Benefits
Pickup/Delivery
$189
Includes:
PC Tune-Up
Pickup and Delivery
Online
$79
Includes:
PC-Tune Up
Fast Online Tune-Up
Pricing Options & Rates
Boost Performance
Boost your computers performance by optimizing and tuning up your system configuration, startup items, system services, software programs and plugins. We will analyze and manually remove unauthorized or unnecessary software that can be harmful and slowing down your computer.
Resolve Startup Issues
Fix errors that occur on startup. These errors may be causing your computer to function improperly, while taking up hardware resources causing your computer to run slow or even malfunction.
Secure your System
Keep your computer safe and updated by downloading and installing critical patches distributed by your software provider. Your computer can be at risk for attack if your software updates become outdated, causing them to become more vulnerable to attack.
What's Included?
PC Tune-Up Check List
Included
Click Here for Remote PC Tune-Up
Resolve Startup & System Registry Errors
Download and Install Critical Updates and Security Patches
System Security Check and Analysis
Computer Hardware Performance Analysis
Service Request
Tri-Valley & Bay Area PC Tune-Up
Call Now For Fast Assistance!
(925) 484-8324